It is so hard to start again. But at some point, it's time to say: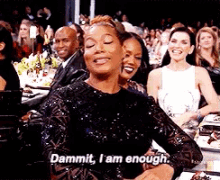 As I try in the dwindling days of the year to do what I set out to at the start, I have been reading through my old writing. 
One page stuck with me. I wrote it for myself during a low point years ago and now I've re-written it for you: 
You are unforgettable.
You do not pass unseen through the world or the room. You are funny and keenly intelligent and a good friend. You should not apologize for being yourself.
If anybody does not see you, then that is their loss. If they are willing to let you fade from their lives and their memories, then they are not worth a single second of your concern or time. (This does not mean you should not be the first to reach out when you miss someone. It's a reminder that you should stop trying to matter to people who don't, and will never, care.)
Don't worry about them. Focus on being amazing—pursuing your passions and building the best life you can. Find the people who think you're wonderful. You can be happy. You will be.
So, stop trying to fade into the background because it's safer. You're worth noticing.
Be bold. Be brave. Be unforgettable.