If I asked you right now what stories you loved best, what would you say? Are there any stories that have stuck with you for over a decade?
For most of us, those books were from childhood. They're the stories we grew up with, the ones that were there when we had a feeling we didn't know how to express, the ones that showed us we weren't alone, the ones that showed us a bigger, more magical world.
The ones we will, in fact, love forever. 
Harry Potter is one of those series, of course, for me as it was for so many children around the world. The first one came out in the U.S. when I was younger than 11. The last one came out just before my senior year of high school. Those stories were my childhood.
As much as I adore Hogwarts–and everything it spawned, like the frightfully funny Harry Potter and The Methods of Rationality (http://www.hpmor.com/)–this post is actually about some of the stories that are less well known.
There are many stories I've loved in my life. These are just a few of the ones I've loved the longest.
Top 5 Stories/Series/Authors from my childhood
The Chronicles of Chrestomanci series by Diana Wynne Jones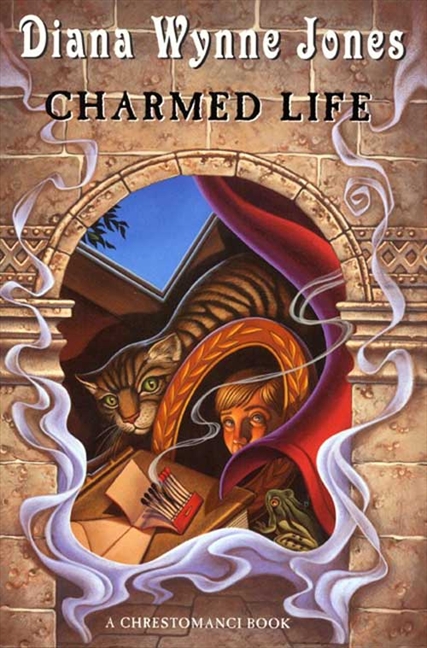 The first one of these I found was in the Upland Public Library (Southern California). It was Charmed Life about a young boy whose sister is a witch, picking up at about the time they're taken in by a mysterious man named Chrestomanci.
I loved it and read the other stories they had there. It was a great day when I found the whole series in another library years later.
Reasons to read: Magic, classic tales told in a refreshing way, dream travel to parallel worlds…what's not to love?
2. Eva Ibbotson's stories (not quite a series, but equally fabulous)
One of my friends turned me onto these in third grade. (I think everyone in the class read Which Witch?) When I was tasked with reading a book to a cabin of students several years ago, I found my fabulous, reversible copy of The Secret of Platform 13 and Island of the Aunts. Those were the only times I had students begging me to read during the day.
Reasons to read: Magic worlds, found families, mythical creatures, and great characters.
I still think of "ill wishing" from time to time. I will also freely confess that I was determined to have a knickerbocker glory when I visited the UK at 17 simply because it was mentioned in these books.
3. The Young Jedi Knights series by Kevin J. Anderson and Rebecca Moesta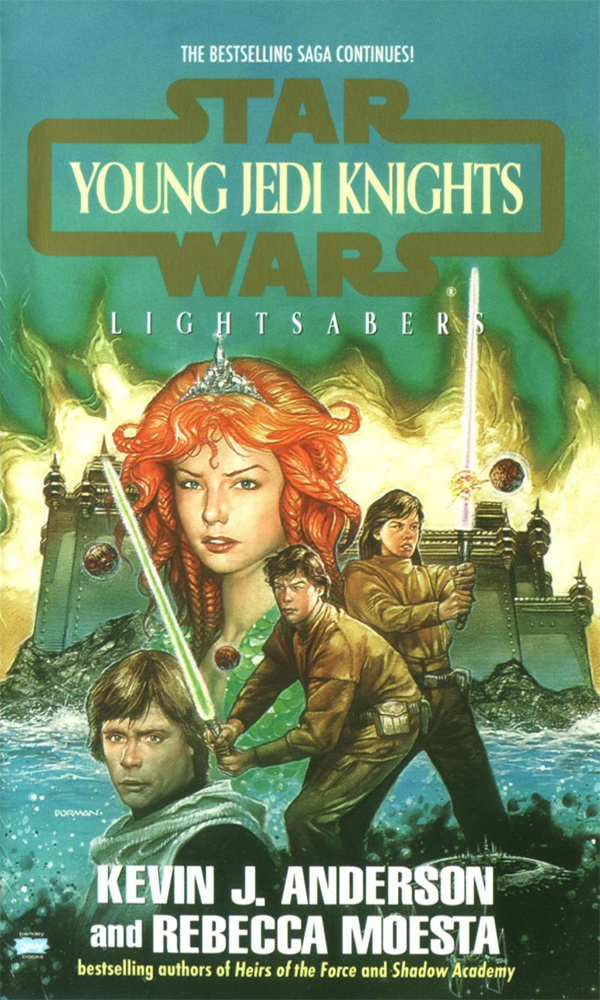 Lightsabers was my favorite. I loved the whole series, but that one was my favorite. Admittedly, I was embarrassed to be seen reading them. When I was in second grade, I took them to school with a little felt cover my mother had so that nobody would make fun of me. (I was also new to the school and not quite so confident being a complete and utter geek.)
While I loved the Junior Jedi Knights series (Nancy Richardson)–my parents read those to my sister and me at bedtime–the Jedi Apprentice series (Jude Watson), and the Galaxy of Fear series (John Whitman), I have a special place in my heart for this series.
Reason to read: Kick-ass female Jedi years before Rey (including one with an affinity for technology), new worlds, and grand adventure. There's even a Wookie!
4. Stravaganza, City of Masks by Mary Hoffman 
I just looked this up to get the picture and now feel quite cheated. Turns out there are 6 in this series! Granted, only the first two were out/ in my library when I frequented the YA section in the early 2000s, but I'm still disappointed.
Reasons to read: alternate Venice, magic, travel to another world, adventure, and some seriously beautiful turns of phrase.
5. From the Mixed Up Files of Mrs. Basil E. Frankweiler, by E.L. Konigsburg 
This isn't one of my all-time favorites, but it has lingered in my mind ever since I read it as a child. It's one of those stories that's continuously replicated in literature, TV, etc. Besides, who hasn't visited a museum and wondered what it would be like to live there?
Reasons to read: two children run away from home to live in a museum…then they stumble across a mystery.
There you have it. That's my short list of some of the stories I loved as a child that have stayed with me ever since. There's something magical about stories we find at that turbulent time. As a child, so little is in your control–not where you go, or eat, or live–but you can go anywhere & be anyone inside a book. Adventure, magic, love…all of it is within reach.
That's one of the reasons I love writing YA/ Middle Grade stories. I want to give people that same freedom that mattered so much to me. I want to help someone else find magic.
Which stories have meant the most to you?