As a teacher, I taught sex ed and human systems three times. It didn't take long before I realized almost all questions kids asked were variations of the same one: "Am I normal?"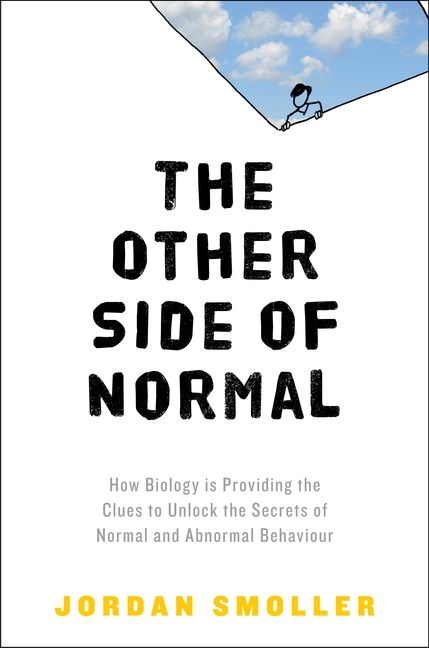 I read The Other Side of Normal by Jordan Smoller a few years ago and think about it a lot. It sprang to mind whenever I answered the questions my students posed. "Normal" is a spectrum. It's scary to deviate from what we perceive is average, but almost all of us do in some ways.
Even if we're all still mostly stuck in one spot right now as this pandemic continues, whatever you're going through, other people are dealing with it too.
It's almost the end of mental health month. It's also the end of a personal era as my time at the place I've worked the longest draws to a close. I know mental health for many of us is under particular strain this year as we cope with a global pandemic.
For me, my mental health issues predate lockdown.
I've dealt with anxiety since childhood. When I was younger, it manifested like it does for Chidi Anagonye in The Good Place.
I got stomachaches ALL THE TIME. Basically, whenever I had to take a math test…which was every week in the third and fourth grade. That stress reaction continued through high school.
I also struggled with decisions. To a certain extent, I still do. I've gotten better at it as the years have gone by, but I do still torture myself over my choices and drive the people in my life crazy as I ask for input….
As I got older, my anxiety manifested more like Annie from Community.
I got migraines almost every week for a year in college and have had stress headaches that last for days at a time, even as recently as this year.
And a different aspect of Chidi's anxiety, insomnia, has also become a recent issue.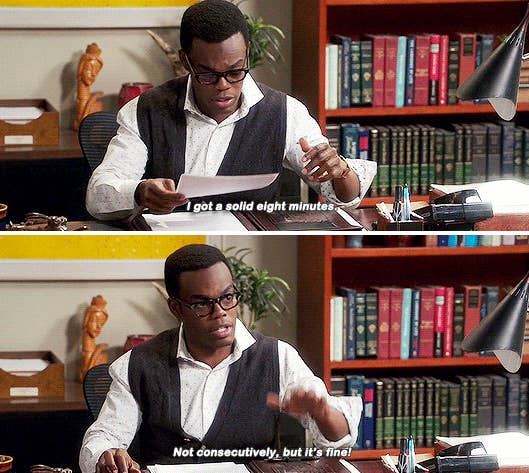 My insomnia is also tied up with something I was finally diagnosed with last summer: depression.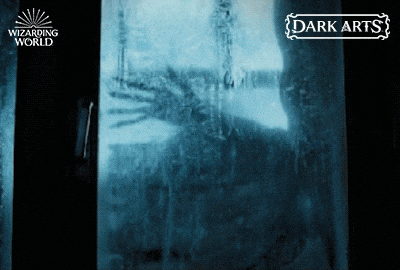 The best fictional example I've seen of depression is a dementor. J.K. Rowling came up with them after her own struggles with depression. They're monsters that drain the joy out of people, trapping them in their own worst experiences, making the world around them cold; they'll quite literally suck out your soul if left unchecked. Which is….dark for a children's book. 
Except children already know that bad things exist. The beautiful part of the dementor storyline is that it is about Harry learning to defeat the dementors. He doesn't give up: he faces the stigma of his peers as he's more affected by the dementors than they are, but he finds a mentor in Professor Lupin and learns the complicated spell that helps him cope.
The message that monsters can be overcome was important to me because my childhood and teen years were shaped by mental illness…it just wasn't mine.
In my late childhood and teen years, my mum and my dad had all of the symptoms of depression between them: one couldn't sleep, one slept too much, one had a lack of focus, one lost interest in things they loved, and they both dealt with negative thoughts and had difficulty taking care of things. I always knew I was loved and they made sure my sister and I had clothes, food, and were safe; but it is hard to watch people you love not love themselves.
I'll admit that I've carried around some damaging ideas about depression. Creativity is important to me and for a time I bought into the idea that being treated for mental illness would make me lose the piece of myself I valued above all others.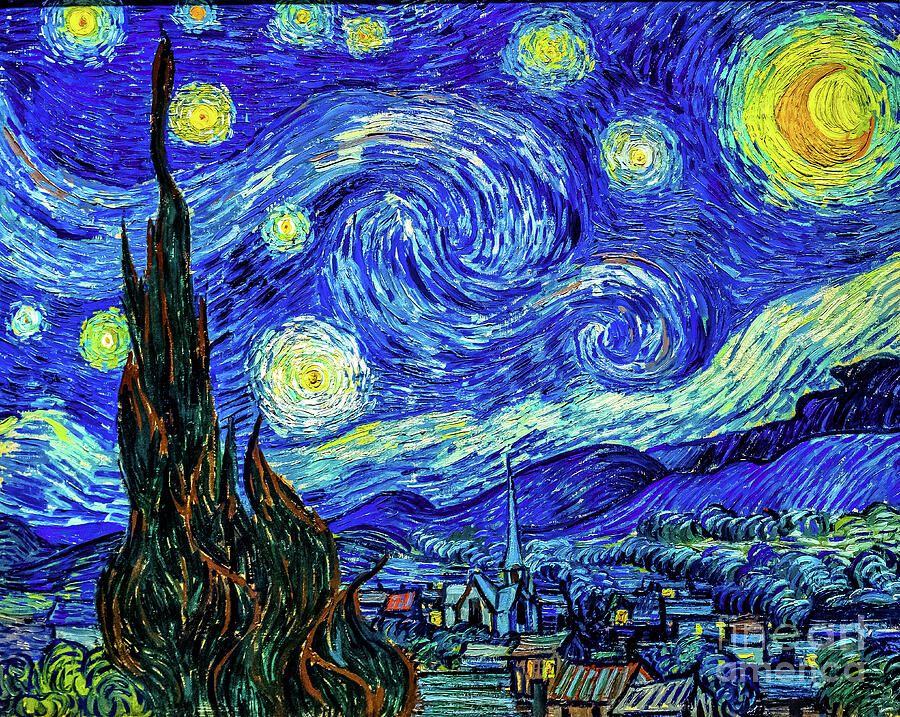 Van Gogh is often touted as an example of how mental illness is linked to creativity. He created beautiful art, but he was already in treatment when he painted Starry Night. The yellow hues in the painting may have even been influenced by the digitalis he was taking as part of his treatment for epilepsy.
Van Gogh lived in a time when mental illness was poorly understood. He is likely to have suffered from the same mental illness my grandfather did: bipolar disorder. Van Gogh himself recognized the need for treatment: "If I could have worked without this accursed disease, what things I might have done" is a line from one of his final letters (Wolf, 2001).
If anything, when my depression is bad, I'm less creative. Lack of interest in things you love is a common symptom of depression. After my grandfather died in a way I found difficult to cope with and I started the demanding job I'm now leaving, I struggled to sit down and write. Then I'd be paralyzed by self loathing (another common depression symptom) over my failure to do what I love…or disgusted with myself about my less than healthy coping strategy of watching too much TV.
It took a long time–longer still due to an impacted mental health system that made me wait months to get an actual appointment–but I finally saw a therapist.
My major depression is, fortunately, of the mild variety. I am largely functional: I have a steady job and do well in grad school, pay my bills, feed myself, and exercise. Because I'm functional, it took time to admit that I needed help. I started Cognitive Behavior Therapy in September and, while I didn't gel with the therapist and was about to find a new one when the quarantine started, even taking that one step has helped.
I started writing again.
How to cope 
I am not a mental health professional, and I strongly encourage you to see one if you are dealing with mental illness or any sort of mental health issue, but here are some small tips that have helped me.
#1 Talk about it.
This one is scary, but it's worth it. If you aren't ready for a therapist, start small. Tell a close friend or a family member or a stranger online. Heck, start with a pet to help you find the words. It was so hard for me to open up to people about my depression, but the more people I told, the easier it got. I learned that more of my friends were dealing with similar issues than I'd ever expected.
#2 Make one habit healthier
It sounds a bit hokey, but meditation, even for just a few minutes a day can have positive impacts on your mental health. Will it solve serious chemical imbalances? Of course not. But it can help you cope with mild depression and anxiety symptoms. It can also help with stress management, which we could all use right now.
I'm fond of the free app Insight Timer (other popular apps include Calm and Headspace) and have started to do a short guided meditation every morning. I decided to make it a part of my routine after my existing morning routine of scrolling through Instagram and BBC news resulted in getting out of bed feeling awful. My new habit has improved my mood. It doesn't mean everything is great or that I don't sometimes feel low. I'm definitely a work in progress, but I'm glad I've been able to incorporate a healthier habit into my day.
Getting outside, even if it's just for a quick walk around my block, helps get me out of my head for a few minutes. Being around natural spaces has been shown to improve overall health; try it if you can.
Even a small change can feel huge. Pick just one habit to try to make a little healthier.
#3 Be kind to yourself
Mental health is a lifelong process. Most of us will struggle to cope at one point or another. So be a little kinder to yourself. Don't be afraid to reach out for help if you need it.  Don't be mad at yourself for needing help with your mental health.
Nobody is perfect. Nobody is worthless or unimportant or expendable. And nobody is here alone.